My dad–Hartley Anderson–was my mentor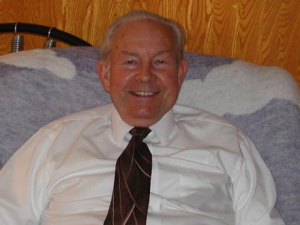 Submitted by admin on Thu, 06/07/2012 – 21:25
My dad was my mentor in business and life. So from now until Father's Day, I thought I would share some short quotes, hopefully doing him justice. So here goes.
#1: To catch fish, go out early when they are biting. The same principle applies in business.
#2: To get the job say what you want. Remember that "You don't ask you don't get," but be specific. Simply saying "I'll do anything" will get you passed over.
#3: Don't get emotionally attached to the inventory. All stuff is inventory to fulfill purpose, not for its own sake.
#4: The purpose of the business is for family, never the other way around. Grow kids through your biz and your kids will grow it.
(And I'll add this follow-up comment: This comes from a time when someone told my dad that he shouldn't have the kids around the business because it wasn't professional and he said, basically "You don't get it, I am growing my kids through the business. That is the purpose here. The business is for my family, my family isn't for serving the business." And in the end, that philosophy led to kids who were capable of growing it and taking the company to the next level. It grew much more than if he had kept it to himself. I always liked that lovely irony.
#5: "A good deal with bad people is a bad deal."
#6: We don't have the luxury to say it can't be done. Payroll to meet, purpose to fulfill = figure it out. There is always a way.
#7: "You can't steer a parked car."
#8 "If being retired means I do what I want, I retired at 39, the year I started in business. I never worked harder or had more fun."
#9- "Don't let school get in the way of your education."
#10 "At a trade show, hired hands sit but owners stand & greet everyone. People won't stop while you are seated."
#11: My mom's father advised the young suitor Hartley, "If you want her, fight for her." He did and he got the girl. They were married–AND in love–for 55 yrs. That advice turned out to be an over-arching philosophy in life. He fought for whatever he truly believed in, whether a cause, or his family or his business.